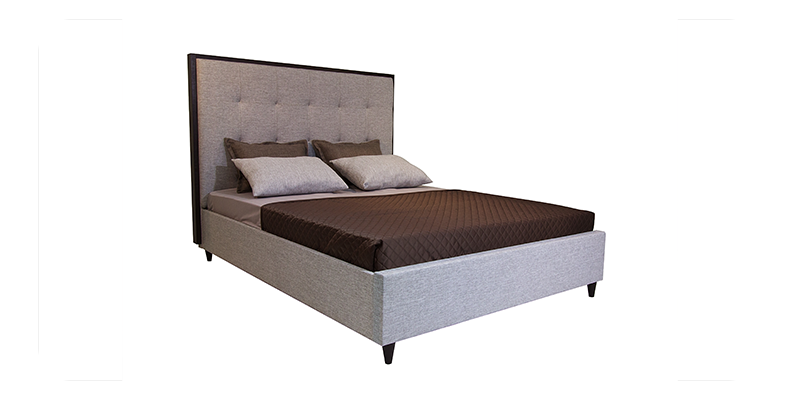 SINGLE & DOUBLE FITTED SHEETS FOR DEEP MATTRESSES
Slipping between the blankets after a long day is one of the best feelings in the world. When you finally get the chance to relax and lay back, you don't want anything to disrupt your much-deserved rest time. To avoid being disturbed by rumpled sheets, your mattress should be draped with ones that fit. Knowing whether you want standard flat sheets or fitted sheets is the best way to make sure you have it right.
Sometimes getting a flat sheet to put on a deep mattress may seem like a battle. That is where fitted sheets come in handy. Their elasticized corners offer more depth to avoid the double king size bed sheet from slipping off during the night, even if you have a deep mattress.
Manufacturers increasingly recognize the growing demand for fitted sheets, so customers have lots of options today. You can easily find single & double fitted bed sheets in a wide range of styles, colors, fabrics, and weaves.
What are Fitted Sheets?
The fitted sheets are also known as contour sheets — it is sewn with elastic on, either on each of the 4 corners or all around the entire perimeter to stay put and snug the mattress tightly.
How to Choose Fitted Sheets for the Deep Mattress?
The most important things to consider while investing in deep fitted sheets include:
The only way to buy the correct fitted sheets for your bed is to measure the mattress depth. Otherwise, your fitted sheets will not fit properly and they will pop off your bed.
Using a measuring tape or ruler, measure the depth of your mattress from the top to the base. Also, measure the finished height once the sheets pull the mattress top flush. Don't forget to pen down the measurements.
Don't forget your Bed Size:
With all the fuss over mattress size, you might forget your bed size. Fitted sheets come in various sizes including single bed fitted sheets, double bed fitted sheets, and many colors to suit almost any decor and bed. Whether you want silky and sumptuous cotton or easy to care microfiber sheets, pick what suits you and your lifestyle. Choosing sheets wisely ensures you will enjoy them for years.
Things to consider when buying deep pocket fitted sheets:
Marketing materials for luxury sheets may be confusing, which could complicate the decision-making process. However, there are some additional factors to take into consideration when purchasing the perfect fitted sheets for your bed:
The weave of sheets affects their feel, durability, and appearance. Common weaves include percale, plain, sateen, and twill. Each carries its own set of benefits and drawbacks, so your ideal option depends on your personal preference.
Extra deep valance sheet doubles are built especially for high-profile beds. Always measure the thickness of your mattress before choosing a fitted sheet set.
Because deep fitted sheets come in various materials and weave, they also tend to have distinct feels. Your options may include silky soft cotton sateen, slippery smooth microfiber, crisp cotton percale, and more.
Fit is usually one of the major concerns for shoppers considering fitted sheets. A fitted sheet that is too tight may be difficult to put on or could pop up at the corners. However, always measure the single bed sheet size in meters, so that it is not either too big or too small.
Washing sheets regularly is an important step in maintaining a hygienic sleep surface. Therefore, most sheets are designed in a way, so they are machine washable and dryable. Properly caring for your sheets can extend their longevity, allowing you to enjoy them for years.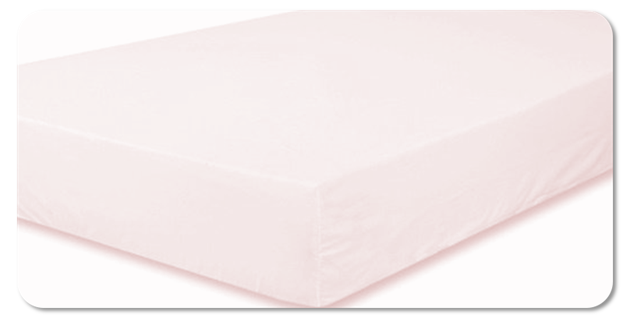 The Benefits of Fitted Bed Sheets for Deep Mattresses:
Fitted sheets stay put and fit more comfortably when having a deeper mattress, such as specialty memory foam or pillow-top. This proper fit consumes less time while making your bed because it is much easier to put the bottom sheet on the mattress.
The bottom sheets serve the purpose of protecting your deep mattress; it actually absorbs sweat, keeps skin particles and other unsanitary things from being absorbed into your mattress. This is the reason; it is important to spread a fitted sheet that stays in place to protect your mattress so you don't wake up laying directly on top of your mattress.
Plus, when your fitted sheets lay perfectly on your bed, your bedroom has a more appealing visual aesthetic. A wrinkled bed can make for a disorderly looking bed with a bunched sheet on top and a too-big top sheet that overhangs the mattress, collecting on the floor. This sloppy ordeal can be avoided by equipping your bed with quality fitted sheets that fit properly. After all, a neat room revolves around a well-made bed.
Spending just a few minutes out of your precious time can help you research and prepare for bedsheet shopping so that you can buy the right size of fitted sheets, which in the long run will help you have a better-looking, more comfortable bed.