When it comes to controlling every part of a small business, you may find it difficult or not doable. As being a small business you are already under so much pressure of creating good products or service lines while reducing costs.
Managing employees, paying bills, analysing expenses, all this may keep you stuck in ten different directions. Between managing all these things you just cannot get enough time to handle everything involved in running a business.
An accurate and up-to-date financial record plays an important role in the success of any business. Being so occupied with maintaining the standards of their small businesses many business owners forget to update their day-to-day accounts.
Therefore many business owners misses the great opportunities that could have been made their business more successful.
However, we have conclude some of the best advice for you to know how outsourcing your small business can benefit you in many ways.
Outsource your small business accounting services: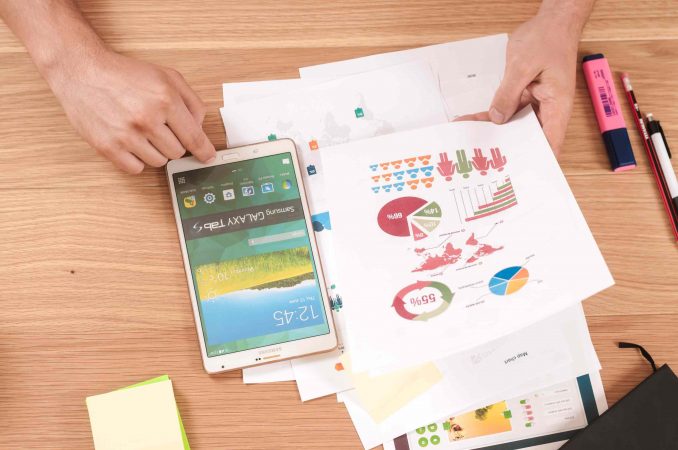 Bookkeeping is a critical function for the growth of any business but if your goal is to grow your business then you should explore the benefits of outsourcing bookkeeping. The benefits of outsourcing your bookkeeping are numerous. Some of which include:
Sufficient expertise
An accounting firm specialises in the work they do. They are a perfect option for providing accounting services to small businesses as they ensure that you have the best financial reports. They prepare reports that meet regulatory and compliance standards.
Save your precious time
By outsourcing this tedious and time-consuming task you can utilise your time in accompanying things that need more of your attention. You can spend time improving your overall performance such as your customer services and product operations.
Don't waste time worrying about your accounting, analysing, reconciling payments and other financial records, outsource it instead? Spend your saved time to focus on the core of your business.
Monetary savings for
Outsourcing your business can give you more than you'd get with a conventional in-house bookkeeper. When you hire a bookkeeper you have to give them an hourly pay or annual salary but when you outsource your small business accounting services you are only paying for the services you use.
It will simply eliminate your extra employee expenses such as:
Paid leave
Insurance
Benefits
Payroll taxes
Facility cost
Training cost
Rather than spending your money on such, spend your money on employees that support the core of your business. Availing online accounting services helps you save your time and spend more on the growth of your business.
Detailed financial reports
You can attain your financial information at the click of a button. Not just simple data entry you can have access to all the financial reports that give you more specific details of your business. You can view your
Profits
Losses
Balance sheets
Cash flow history
Easily and quickly. Along with that all this information is saved for you so that you can share it with your financial advisors.
Latest accounting technology
You can have access to the latest accounting technology. This will keep you at the forefront with the industry. Latest accounting technology will make sure that all your accounts are up-to-date. Hence you can know your expenses better and stay ahead in the growing competition.
Privacy
As a business owner you can keep all your internal financial records guarded. Finding someone you can trust on, who can maintain the confidentiality is not a simple task. You can keep all your records private and secure without giving someone the opportunity to have the access to your financial records.
Outsourcing your small business accounting services to a virtual bookkeeping service can help you gain your peace of mind.
Tax and Audit ready financials
Whether you want to share your financial statements, share information with the IRS or satisfy your investor reviews. Outsourced bookkeeping services make sure that there is no doubt about the data.
Among the many other benefits of outsourced accounting services, simplified tax preparation and full compliance of all your data will take that unnecessary stress off your shoulders.
Upgrade and give your business the additional capabilities
Naturally not all bookkeeping services provide the same benefits. Don't lock yourself in a cut and dry agreement, go out and explore all your available options.
Choose what fits you and your business best as it will help your firm grow by freeing you from the stress of maintaining your small business accounting services.
We have tried our best to jot down all the benefits of outsourcing your business, go on do some more research and choose what suits your business the best and if you think that we have missed something which is more important for a small businesses.
You can comments down below your query, we will try our best to respond to your query as soon as possible.